Were You Solicited for a Donation?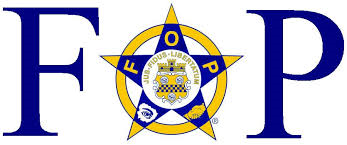 Jim Fogleman Lodge #50, Inc partners with a local, second party solicitation firm. The callers are not members of the Lodge nor of the Palm Beach Sheriff's Office and should not be representing themselves as such. Our business office is located at
3175 South Congress Avenue
Suite 304
Palm Springs, FL 33461
FOP Lodge #50 Inc. seeks support from only the area business community selling advertisement space in our annual Christmas Show program. The money received supports this successful Holiday presentation as well as for the general welfare of the Lodge. Supporter's information is never sold to data brokers or other marketing firms. Our solicitation efforts do not include the use of annoying "robo calls" as other NON-LOCAL organizations continue to use. Lately, we have received complaints regarding calls from police related organizations such as "Police Officer Defense Alliance" and "Florida Police and Troopers Association". These organizations are not affiliated with Jim Fogleman Fraternal of Police Lodge 50 and any money you donate will not support us. Please consider this when you decide to make your contribution.
If you have a question or wish to talk to someone regarding the solications, please feel free to contact us at 561-899-5050 or speak directly to the Solicitation Manager at 561-432-8383. You may also email the solication office at fopshowprices@gmail.com as well.
The members of Jim Fogleman Lodge #50 appreciate your past and/or future support.
Page Last Updated: Jul 26, 2019 (10:34:09)